Crimping has become the preferred method for creating hose assemblies over the last few years as it should; with less tooling required and a more accurate finished diameter why would you expect anything else? However, with any new process comes the discovery of how to optimize the process to be the most effective and efficient. With that in mind, we want to offer a few quick tips to enhance the process of crimping in the best way possible.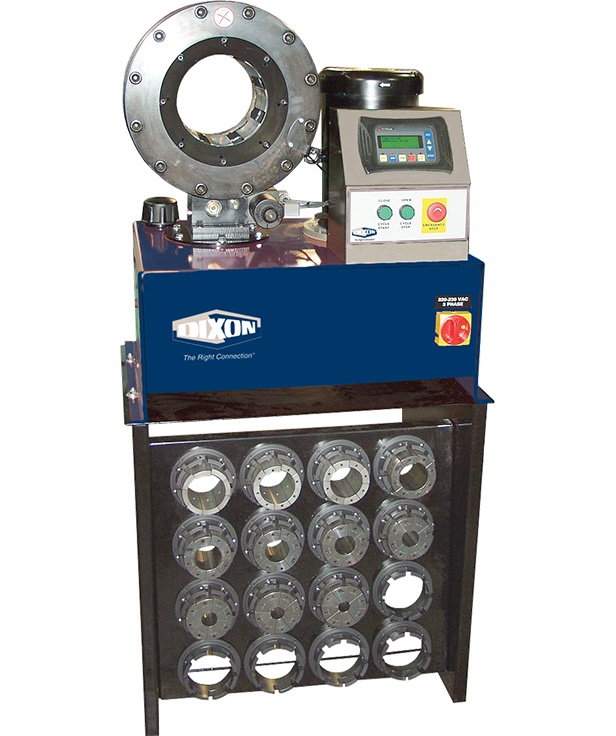 1. Measure all hose OD ends.
A common mistake is assuming that the hose will be the same exact hose OD (outside diameter) on every end. Another related mistake is assuming the hose OD on every end will match the book/given value from the manufacturer of the hose. Measuring each hose end after every cut with diameter tape will ensure you are using the appropriate size fittings for the hose OD range while following the associated crimp diameter specifications.
2. Always crimp to the manufacturer's recommendations.
Always follow the guidelines provided by the manufacturer of the products you are crimping. Every time you change a setting on the crimper always do a thorough check to make sure your new setting outcome is correct after crimping. If you are using Dixon parts you should always use our crimp tool. Within the tool, you can quickly add parts to your quote or add the parts to your cart if you're a Dixon distributor. An example of the tool is below, click here to use the tool.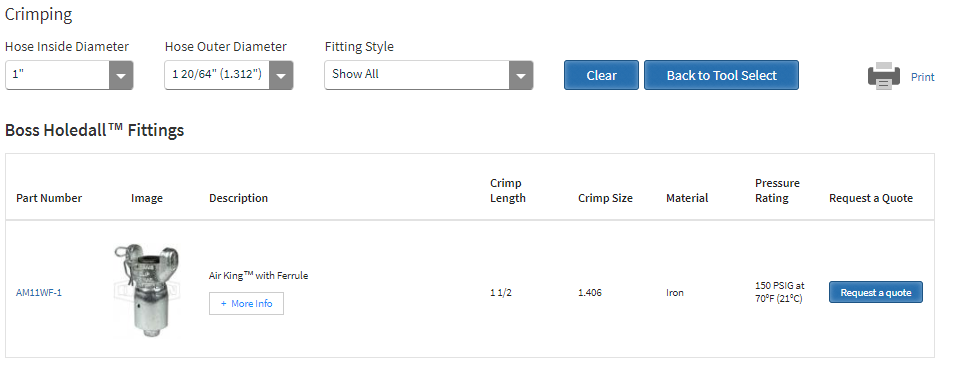 3. Always test your assemblies after crimping.
Do not exceed ARPM (Association for Rubber Products Manufacturers) required test pressure and duration. Testing should be conducted at test pressure. This will allow the assembly to be properly tested without resulting in damage to the assembly before going into service. Verify the duration of the test by the APRM standard.
Hopefully, these tips will assist in the process of crimping hose assemblies in the future. Keep in mind crimping is not an exact science, it is more of an art, especially when dealing with industrial hose. Each crimper is different and will act differently, same goes for industrial hoses. Each hose will respond to crimping differently depending on wall thickness and hose construction. With that said there will be a slight learning curve before knowing how best to set the crimp specifications to achieve the final diameter. Once you become accustomed to the nature of your personal hydraulic crimper you will be better equipped to make necessary adjustments to the set point to get the proper final crimp diameter. If you need to crimp a product and cannot find it on the chart above, call 877.963.4966 or email
to speak to a specialist about your specific application.