Dry disconnect couplings are designed for the quick and spill-free connection and disconnection of hoses and pipelines when transferring expensive hazardous product that is costly to clean up, reprocess, or dispose of. Dry disconnects are used by producers of ink, adhesives, fatty acids, pharmaceuticals, liquid soaps, petroleum, chemicals, agriculture, and a wide variety of caustic substances and specialty acids. These types of couplings eliminate spills and releases due to accidental disconnection of a hose or loading arm by "slamming shut" poppets in the male and female pieces of the unit. Dry disconnect fittings protect workers, and the environment, and lessen the chance of accidental spills. Designed for safe and easy use with minimal operator intervention, the installation of dry disconnect couplers can transform your operation.
What are the Different Types of Dry Disconnects that Dixon Offers?
Dixon offers three different types of dry disconnect couplings; Bayloc, Bayonet, and Dixon MannTek. Keep reading to understand the differences between these products.
Bayloc
Compatible with most cam and groove style dry disconnects, the Bayloc dry disconnect helps prevent spillage from normal or accidental disconnects. A spring-loaded sealing device is designed to "snap" closed should the valve become disconnected with the poppet open, significantly limiting liquid loss.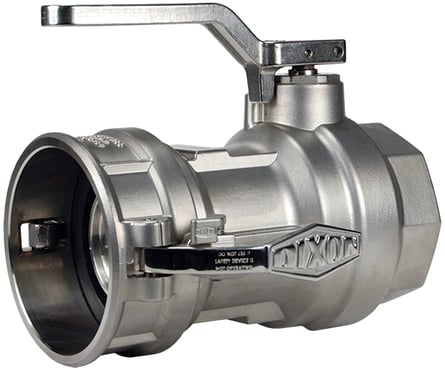 Bayloc dry disconnect coupler x female NPT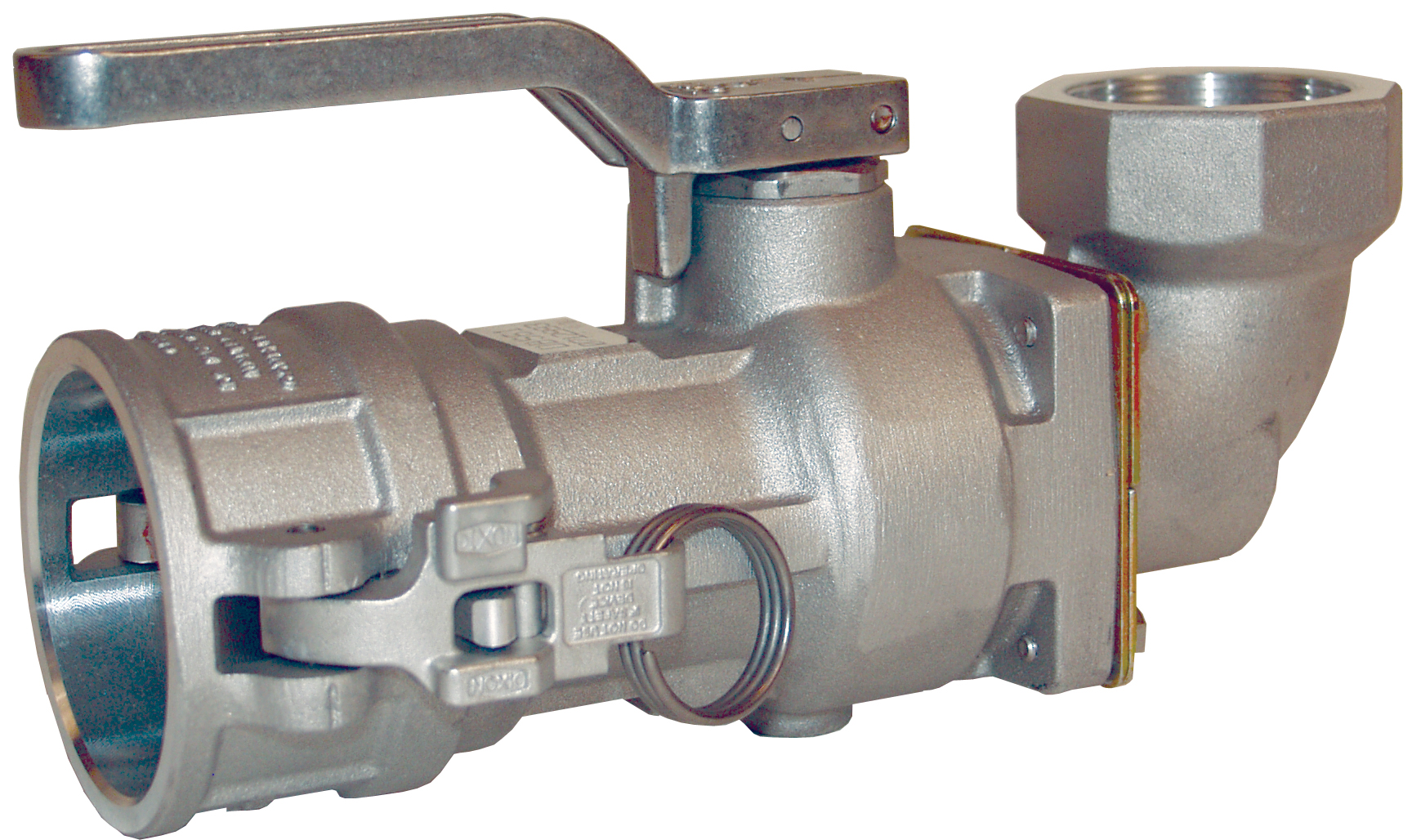 Bayloc dry disconnect coupler x 90° swivel female NPT
Bayloc Coupler Features:
Automatic closing poppet assembly
Heavy-duty stainless steel crank and link provide a long service life
Stainless steel investment cast handle
Strong handle attachment prevents bending of the crank assembly
Fully interchangeable with Kamvalok (OPW trademark) style fittings
Aluminum fittings have stainless steel internals
EZ Boss-Lock cam arms, standard on all 1-1/2" and 2" fittings, provide high security from accidental opening due to vibration or snagging
Large paddle-type locking arms, standard on 3" fittings, allow for an easy grip
Bayloc Adapter Features:
Two-piece design for the easy rebuilding of adapters
Fully interchangeable with Kamvalok (OPW trademark) style fittings
Aluminum fittings have an aluminum nose piece and brass piston
Bayonet
Bayco® brand BA- and BS-Series bayonet dry disconnect couplings are designed for use in the fuel and lube oil service industry.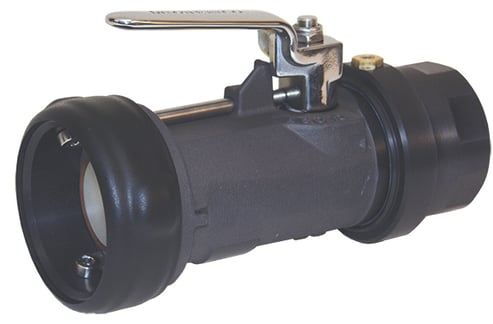 Bayonet style dry disconnect coupler x female NPT
Bayonet style dry disconnect 90° swivel coupler x female NPT
Features:
These fittings are compatible with Emco Wheaton™ Dry Break™
The maximum pressure rating for fittings is 85 PSI at 70°F (21°C)
Dixon MannTek
Dixon MannTek dry disconnect couplings can be found in various applications such as handling toxic chemicals, fuels, etc. for transferring clean water, and, due to the wide range of materials, connections, and sealing types, they are flexible enough to suit almost any application.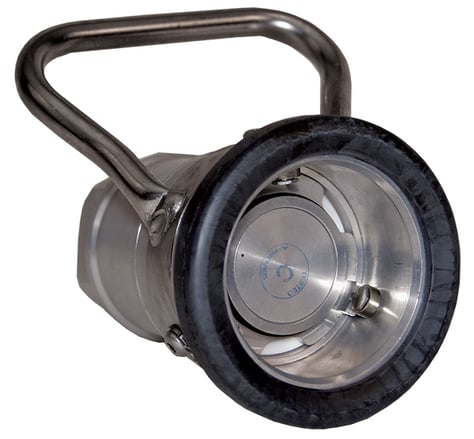 Dixon MannTek style dry disconnect coupler x female NPT
Dixon MannTek engineers have also expanded on the design for specific uses with dry aviation and dry gas couplings.
Dry Aviation
Dry aviation couplings are designed for use in aviation refueling systems and manufactured to accept the international 2-1/2" ISO45 standard connection for refueling nozzles. Specifically designed for the transfer of fuel into aircraft refueling trucks.

Features:
Body: high-strength aluminum
Coupling ring: gunmetal
Bayonet flange and inner parts: stainless steel, aluminum
All wetted parts are aluminum and stainless steel
150 PSI working pressure at 70°F (21°C)
Stainless steel ball bearings
Gunmetal coupling ring minimizes the risk of seizure
PTFE bearings between the driving plate and the piston guide eliminate the risk of seizure
Riveted piston pin minimizes the risk of failure under extreme pressure conditions
The protective ring is a specially formulated, weather-resistant, and electrically conductive rubber compound
Dry Gas
Dry gas couplings are designed for the safe loading and discharge of bulk delivery trucks and rail cars. They are quick and easy to connect and can be connected to a tank unit with pressures up to 225 PSI. If the pressure is higher you can equip the couplings with a pressure relief valve. The primary application of dry gas coupling is for the transfer of liquefied petroleum gas (LPG), propane, and butane.
Features:
Stainless steel and brass
FKM (FPM) seals
60 PSI working pressure at 70°F (21°C)
At a Glance


If you have any questions about selecting dry disconnect couplings or repair kits, get in touch with a Dixon specialist!