Airport fuel servicing. Not exactly what you think of when you consider the role that aircraft plays when transporting packages, consumer goods, and people across our planet.
Fueling an aircraft is a complex, and high-risk process that is heavily monitored by industry professionals to prevent harmful and costly accidents. Dixon's overfill protection products play a vital role in the success of safely transporting fuel for aircraft and we will dive into them later, but first let's review who sets these industry standards.
NFPA National Fire Protection Association

Since 1896 the National Fire Protection Association (NFPA) has been continuously monitoring fire safety to help eliminate injury and property loss. While the NFPA is not a government-run association, its codes and standards are used on a global scale across a wide variety of industries.

The NFPA provides thoroughly researched public sources that include codes, standards, training, and publications. The NFPA's 300+ codes and standards are intended to create a safer working environment. While NFPA guidelines are not mandatory, they are regularly adopted by state and federal agencies that do have the power to require standard observance.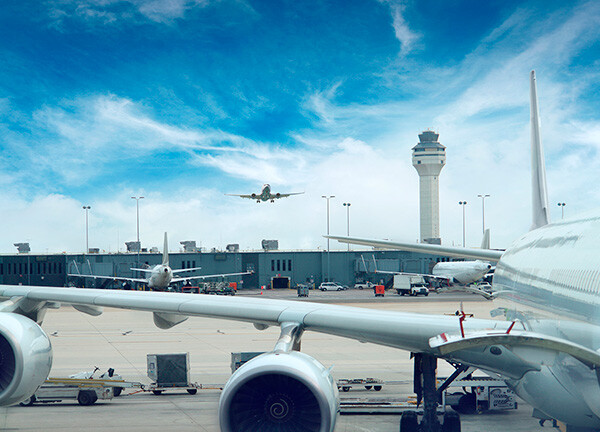 Photo courtesy of Stock/narvikk
Dulles Airport in Washington DC, USA

An Overview of NFPA 407

One of the standards that the NFPA regulates in the aviation industry is aircraft fueling services (NFPA 407). There is always an added risk when it comes to handling flammable substances, but this is especially emphasized when transferring combustible jet fuel. There are several risk factors that come into play including fire, explosions, personal injuries, and environmental contamination. The NFPA provides a standard that is followed globally to help prevent and prepare for these life-threatening scenarios. Below are some NFPA 407 highlights.

• Conduct regular fuel inspections of storage tanks, fueling equipment, and fueling vehicles. The Federal Aviation Administration (FAA) requires inspections every three calendar months
• Report spills to the airport fire crew. Anything larger than 50 feet in diameter should be reported.
• Display appropriate "flammable" signage on fueling vehicles: one on the back and one on each side
• Install manual controls (often referred to as a dead man's switch) to prevent accidents and ensure they are working properly
• Employ air interlock valve on fuel servicing vehicles—the vehicle shouldn't be able to move unless all hoses are properly stored
• Have a secondary emergency shut-down system to prevent spills from overfilled tanks

For additional information on NFPA 407, please refer to our previous blog post regarding this topic!


Updated NFPA 407 Standards

The aviation industry update to the standard requires compliance on June 2nd, 2021.
5.1.12.4 Aircraft fuel servicing vehicle loading and unloading racks. New and existing loading systems shall comply with the below standards.
• 5.1.12.1 The loading rack shall be equipped with an automatic shutdown system that stops the tank loading operation when the fuel servicing vehicle tank is full (Dixon's Rack Monitor)
• 5.1.12.2 All fuel servicing tank vehicle primary shutdown systems shall be compatible with the system utilized at the loading rack
• 5.1.12.3 The automatic secondary shutoff control shall not be used for normal filling control
• Adopted by International Fire Code (IFC), so this standard applies regardless of what national fire code has been adopted
• Applies to all aircraft fuel servicing (piston and turbine). Even if this has not been adopted, standards are to be followed by engineers in all designs
• Self-Service Aircraft Fueling only where approved by the Authority Having Jurisdiction (AHJ)
• Materials of Construction
- Cast iron, copper, galvanized steel piping, valves, and fittings are not permitted. Ductile iron is permitted
- Aluminum piping, valves, and fittings shall be used only where specifically approved by the AHJ.
- Aluminum meters are very common in aviation. Install downstream of a fusible link.
• Hydrostatic test – 150 percent working pressure for four hours
• All underground piping shall be provided on loading/dispensing operations immediately upstream of the loading hose
• Welded joints shall be made by qualified welders, in accordance with ASME B31.3. Required testing including radiograph and hydrostatic.
• Buried flanges and valves shall not be permitted


What It All Means, and How It Works

NFPA is changing to be in line with API RP1004 which defines a standardized method for loading cargo tanks. API RP1004 was first issued by the American Petroleum Institute (API) almost 40 years ago to establish a standard interface between the tank truck and the loading terminal. The standard was also established to improve the environment and safety of the loading process. Today some 50,000 petroleum cargo tanks and 2,000 refined fuel terminals follow the API RP1004 standard across the United States. The API standard has become an international standard now followed in Europe, the Middle East, North and South America, Africa, and Asia (some regions have issued their own standards, but all follow the API RP1004 standard).

The newly revised NFPA standard requires a primary and secondary means of liquid flow control. The secondary means of flow control must be a failsafe type system. The primary means is typically a flow meter. The secondary system is an API RP1004 compatible failsafe liquid level sensor mounted at the top of each tank compartment, wired to an API RP1004 compatible socket. This is the most basic system. With this system, the refueling vehicle could be loaded at any petroleum terminal in the USA.

There are two configurations of sockets one defined as "OPTIC" and color-coded blue, and a "THERMISTOR" color-coded green. The truck owner would install an OPTIC or THERMISTOR system on their truck refueler to match the overfill control monitor at the terminal. The terminal would have a matching "overfill control monitor" with an API RP1004 compatible plug and cord set. This system provides the secondary shut-off signal to the pump/valve control.



How Dixon Can Help

Dixon offers state-of-the-art loading rack monitors with a wide variety of Flotech® products and accessories to ensure you are meeting the updated NFPA 407 standards. So, what are these products?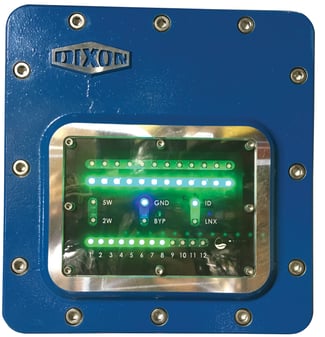 Dixon's Rack Monitor (FT7000)

Our rack monitor is installed on the fuel skid to control the loading process of jet or aviation fuel into fuelers.

Features:
• Automatically switches between 2-wire or 5-wire type sensors
• Also compatible with analog 2-wire thermistor-type sensors
• Redundant relay outputs prevent single-point failures
• Data management via RS485 port
• Wireless bypass key system
• Ground verification
• Works with deadman switches

Approvals:
• Meets API RP1004 and EN13922 standards
• Suitable for Class I, Division 1, Group CD and Class I, Zone 1, Group IIB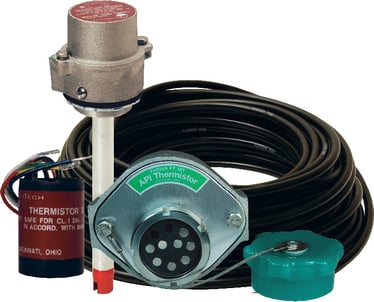 Optic 2-Wire Overfill Package
FloTech Fuel Truck Packages

Thermistor 2-Wire Overfill Package (FT15301-12):

Features:
• FloTech checkmate overfill detection sensor with 12" probe
• 8-pin, API, single thermistor socket, with four stainless steel J-slots (U.S.)
• grounding bolt
• Flotech checkmate sensor dummy
• 5-wire API optic conductor cable, 50' length
• 1/2" NPT cable strain relief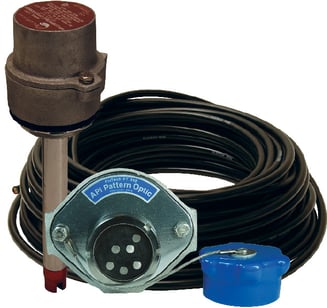 Optic 5-Wire Overfill Package
Optic 5-Wire Overfill Package (FT15300-12):

Features:
• FloTech optic 5-wire overfill detection system overfill sensor with 12" probe
• 6-pin, API/WOGA, single optic socket, with three stainless steel J-slots (U.S.)
• grounding bolt
• 5-wire API optic conductor cable, 50' length
• 1/2" NPT cable strain relief

Dixon manufactures and supplies industry-leading fuel rack monitors, overfill protection packages, and accessories to support the NFPA 407. Here at Dixon, our customer's safety and well-being are one of our top priorities. We have sales professionals who can help you select the right product for your application, backed by our 24x7 technical support team. We hope this information provided clarity around the updates to the NFPA 407 standards. If you enjoyed this blog post, please share it with your friends and colleagues.

Check out our FT7000 Rack Monitor Maintenance and Operating Instructions for in-depth instructions.

Also, for additional product information and resources visit our Aviation market page.

For more information on our FloTech product line please contact a specialist at 513.874.8499.