Performance plastics are made from petrochemicals, which is a broad term for chemicals made from petroleum, fossil fuels, or sometimes renewable sources like corn or sugarcane. PVC plastic—or polyvinyl, number four on our list of chlor-alkali chemicals—is a petrochemical performance plastic.
PVC is made through a series of chemical reactions, one of which requires the chloralkali process. It starts with chlorine, which is reacted with ethylene. Ethylene, found in natural gas and crude oil, is what makes PVC a petrochemical.
Once the ethylene and chlorine have reacted to form dichloroethane, or ethylene dichloride, the ethylene dichloride is heated in a process called thermal cracking. This produces vinyl chloride monomer (number four on the list of chlor-alkali chemicals), which is then polymerized to form PVC.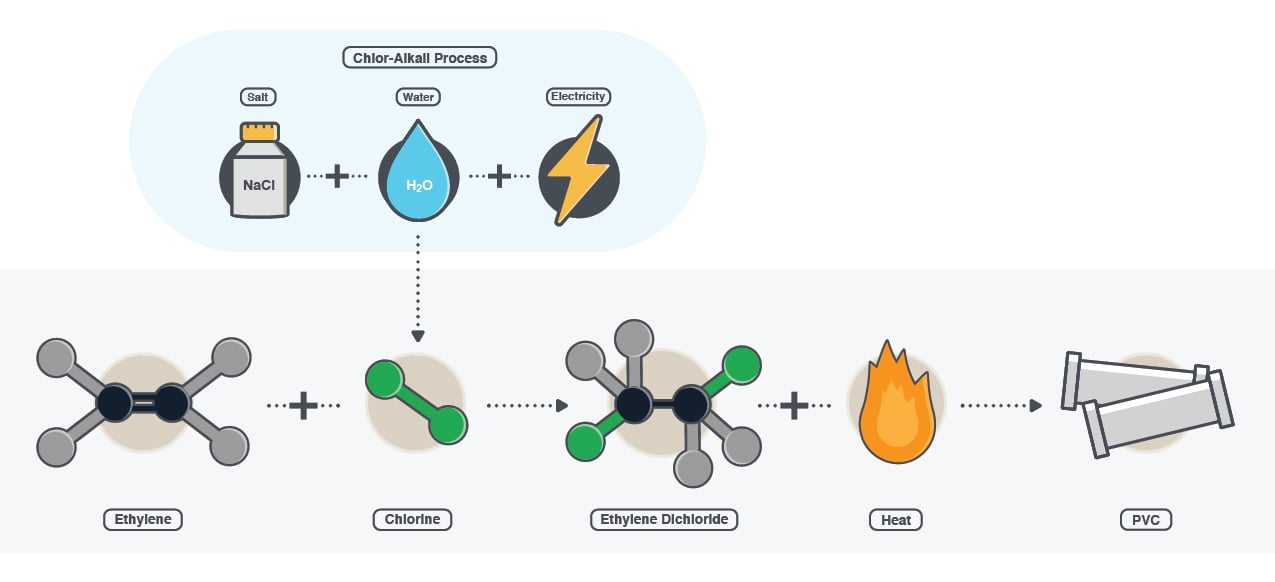 Photo courtesy of ColorWord Creative, Inc.
This blog post was excerpted from the Chlor-Alkali: State of the Market 2020 whitepaper.
If you'd like to speak with a specialist about your application or questions, contact a specialist today.
Read about the 5 major chemicals of the Chlor-Alkali industry here.
Sources: