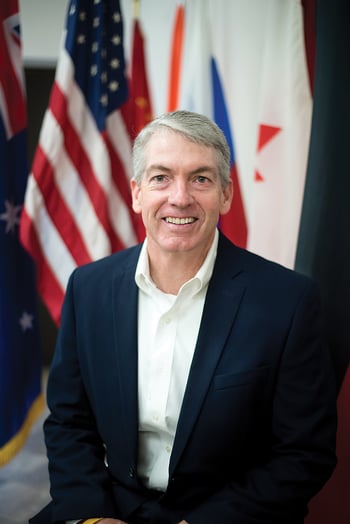 As vice president of sales and marketing at Dixon, Scott Jones is tasked with promoting the company's products to a global marketplace. One of Dixon's most significant advantages over the competition, he says, is the company's longtime emphasis on educating its distributor customers on how to properly assemble, use and re-sell its products. "We really look at training as being one of the key differentiators that we can provide to our distributors," says Jones, who has worked at Dixon for more than 30 years. "It's a priority for me."
So what's the payback to Dixon for emphasizing training?
It pays us back in many ways. One way, obviously, is safety. Because we manufacture and sell a variety of parts and products, it's important to fulfill what we call our "duty to warn" our customers about the inherent dangers of misapplying or misusing our products. We truly care about our customers and want to make sure they stay safe.
What are some of Dixon's training programs?
We're probably best known for our Hose Coupling Workshop, which has been going on for at least 30 years. It's designed to train our distributors on the safest and most efficient way to make hose assemblies using Dixon products. Geared more toward hose-shop employees, the one-day class emphasizes best practices and how our products are used in the field. We offer this course at most of our distribution centers around the U.S.
What are the sessions like?
Sessions are 50 percent classroom training and 50 percent hands-on training. So, they'll be taught some principles, like understanding force charts and proper coupling installation. Then we take the students out into the shop and put hoses together. We also address proper test methods and how to record that information.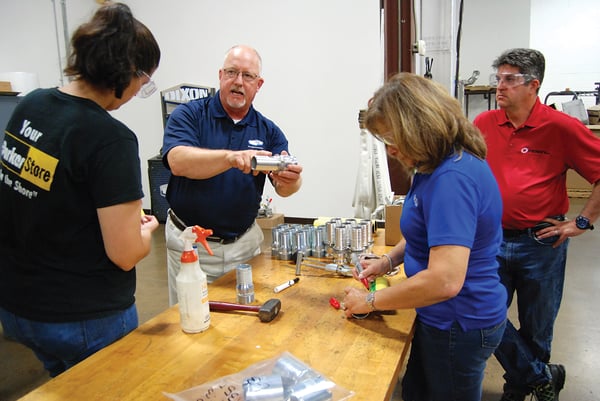 Above: Steve Colomey at a Hose Coupling Workshop.
Any other regularly scheduled workshops?
Additionally, we offer Selling the Right Connection (SRC). The goal is to teach and coach distributor salespeople how to sell Dixon products successfully, depending on different markets. The SRC workshop is a two-day class, only offered at our Chestertown headquarters.
Why does Dixon offer this type of program?
Our distributors have a lot of different products that they could be selling to their customers on any day of the week. They represent hundreds of suppliers to their end-user customers. We want the mindshare of our distributors, so we instill confidence in them to talk about Dixon, instead of another product they may know less about.
What are these sessions like?
We give them the opportunity to be hands-on and active. We have six to eight Dixon coaches who manage breakout sessions based on different products and markets. We know that salespeople by their nature are competitive, so we mix in some competition. We run a takeoff on "Jeopardy" about the things we've taught them. We have a "Price Is Right"-type event where the customers get in a line to connect the right coupling to its mating part. The session culminates with a role-playing competition. Each team selects a product that they've learned about and then role-plays how they would sell this product to their customers.
So what do you see as your role in all this?
It's my role to set the tone. I think it's easy to say you believe strongly in training, but you really have to commit to it with enthusiasm. It's just another way we can be different. I also see my role as thinking of ways we can expand training like offering web-based course offerings for our customers. I want to inspire our entire sales team to hone their skills as teachers and coaches because as Dixon sales professionals, it is the core of our responsibility—teaching and coaching leads to successful selling.
For more information, call Dixon at 877-963-4966, or visit dixonvalve.com.
This blog post was excerpted from the Dixon Boss Magazine. Read the latest issue for more great content.