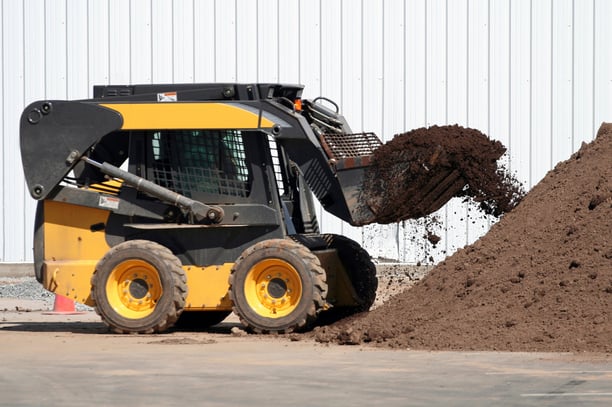 As a territory sales manager, I routinely make calls to industrial rental houses and construction companies. Many of these companies use skid steers that require the use of multiple attachments in a day's service.
When I speak with shop mechanics at these places, they all seem to encounter the same problem when changing attachments on their equipment. They all have stories to share with me about cracking a hydraulic line or beating the plug with a hammer or screwdriver to bleed off the pressure. And rental houses share their frustration on having to send out a technician to a home or job site to help the inexperienced operator connect a new attachment.
Fortunately, there's a solution for their connection frustrations: flush face "connect under pressure" hydraulic couplings. The Dixon HTE-Series is made of solid steel bar stock, it provides smooth connection action and non-linear connection force at all pressures.
Those working in the field recognize the value of the Dixon HTE the minute they see the demo. Recalling a memorable sales call to a Sunbelt Rental location in Baltimore, Maryland. As I was walking through the shop yard to meet with the head of maintenance, I saw an employee on a skid steer fighting to attach an auger. I walked over and asked the man if he could share a solution.
The employee's curiosity was piqued. "Why not?" he replied. Opening the demo case, I showed him the Dixon HTE and how it works, and suggested the maintenance worker give it a try. He did, and it bowled him over: "You mean to tell me this is available and I won't have to fight to make this connection anymore?" he said, shaking his head.
Before long, two other maintenance employees arrived to watch and to try their hand at using the Dixon HTE. They were so impressed, they got on their walkie-talkies and invited their colleagues to join the group. Shortly thereafter, every technician and the head of maintenance was gathered around the table, eager to get hands-on with the demo kit and to feel the ease of connection under pressure.
In addition to welcoming a solution for their immediate problem, most clients recognize the long-term return on investment of Dixon's HTE plug. When they have a failure in the field with a standard HT plug, due to beating the plug up to relieve pressure, that results in equipment being down, loss of productivity and time spent driving to the nearest shop to buy a new coupler. By converting to the Dixon HTE plug, companies eliminate costly down time, fluid loss and many other headaches.