Many times, instead of paying someone to perform a task for us, we make the decision to do it ourselves to save time, and maybe a few dollars. We live in a D-I-Y society, after all. However, just because we can do it doesn't mean that we should or that we are even remotely qualified to do so.
Having an expert resource is the key. When making industrial hose assemblies, a professional hose distributor can make sure you have the proper equipment and training to complete the job safely and successfully. Check out a few examples of DIY that would have turned out better if a professional distributor or expert manufacturer had been consulted.
Common Pipe Nipples as Hose Inserts DIY Mistake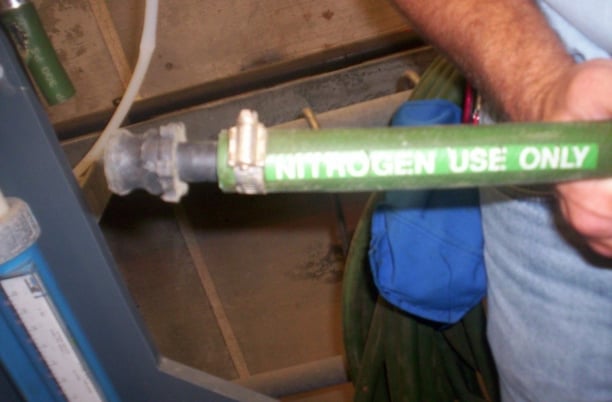 Common pipe nipples with no serrations are often used incorrectly. Without having serrations or barbs, a blank pipe nipple will offer poor retention in the hose by generating no friction when assembled. When choosing a hose inserts make sure to use properly barbed or serrated hose stems.
Worm Gear Clamps Used In Wrong Application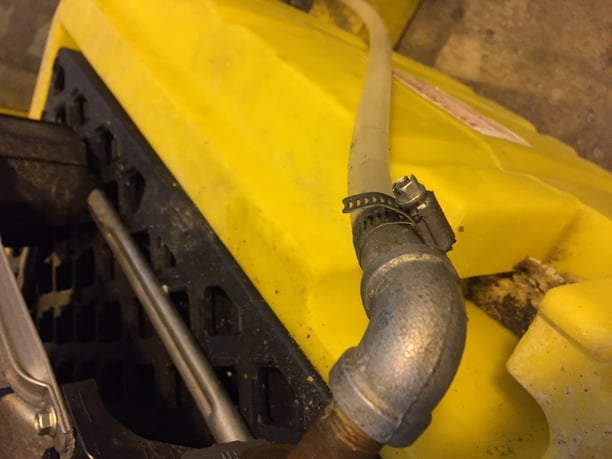 Worm gear clamps can be an effective means of holding fittings in a hose, but only when used in proper application such as primarily low pressure air/water service. You will want to avoid using in a hazardous situation when an operator can come in contact with the sharp, excess, extended tang material. A great example of this would be at the tool end of a hose that an operator must handle.
By relying on a professional distributor, it will help you avoid these safety hazards while recommending an economical alternative such as brass ferrules or band clamps . Just be careful to offset buckles while installing band clamps to eliminate straight line leak.
Compatibility of Hose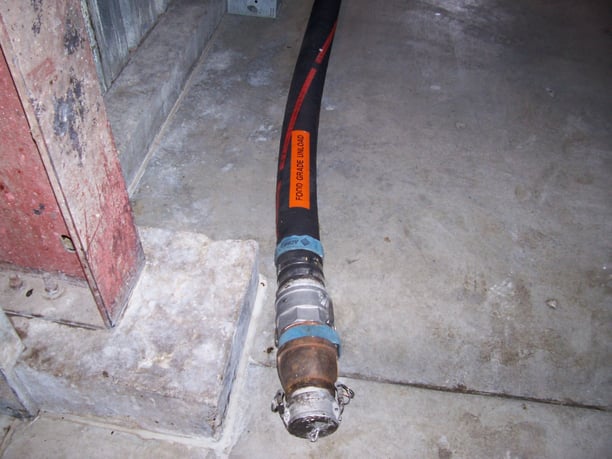 To get the longest possible life of a hose you must select the correct hose that is compatible with the media that will be going through it. It is important to rely on a distributor to make sure that the proper hose is selected before being put in use. This can cause economical and safety mistakes if this is not correctly selected. Furthermore, you should maintain a color code or tagging system to keep the hose isolated for the service for which it is intended. This reduces operator error and enhances safety.
Taped Fittings and Using Tape as a Repair Method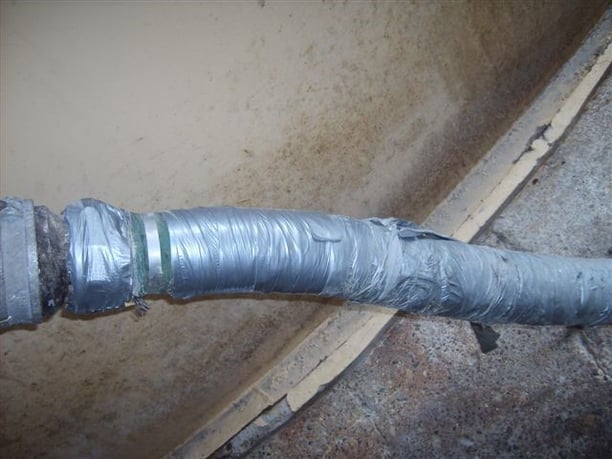 The practice of taping fittings and/or hose should be discouraged. Tape hides the area of the hose assembly most succeptible to damage, the area directly behind the coupling. This area should always be available for visual inspection.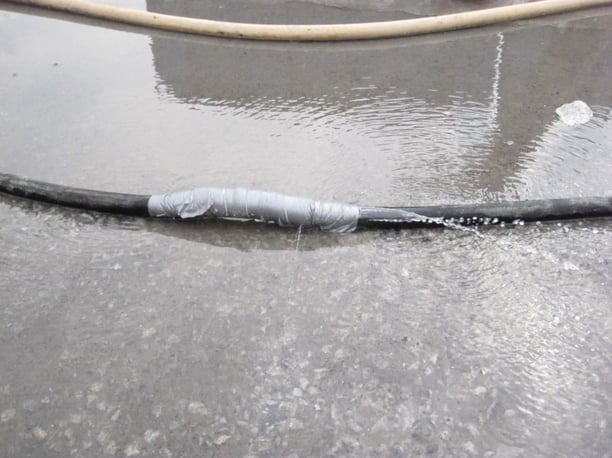 Using tape to repair hose should be discontinued immediately. No type of tape is effective tool for repairing hose. Proper methods of repair must be used. Your professional distributor can help you come up with an economical repair solution. If not repaired properly the assembly is to be removed from service.
So, before you decide to DIY with hose assemblies, make sure you first consult and receive training from an expert. Contact your hose distributor, and make sure you understand the do's and don'ts associated with safe hose assemblies.