It's not an overstatement to say that 2020 has been a year like no other. The Covid-19 pandemic brought challenges like we've never seen before and could not have imagined. The pandemic disrupted our businesses, our schools, and affected nearly every aspect of our lives.
Dixon, like other organizations, had to adapt quickly. Many employees began working from home, as virtual calls dominated our work days. Nothing can replace face-to-face meetings and training workshops, but we strived to keep in touch with our distributor customers and end-users online and over the phone. We replaced in-person training sessions with webinars and virtual meetings. We continued our manufacturing operations, but social distancing on plant floors as well as thorough cleaning and sanitizing became the new norm. Mainly, our employees looked after one another, as they worked hard to fill customer orders on time.

In our communities, frontline workers stepped up courageously, and I would like to salute healthcare workers, teachers, grocery and restaurant employees, and countless others who risked their own health in service to others.

Early in the pandemic, when product demand dipped, we ramped up skills training for our manufacturing employees. At Dixon, we have always emphasized training, and the downturn allowed us to increase those efforts. Consistently upgrading to higher-tech equipment means we need expertly trained employees who can operate that equipment effectively. We realize that having the best-trained workforce spurs our growth and makes us, even more, cost-competitive in the global marketplace.
In regards to training, we continued to have excellent results with our CNC (Computer Numerical Control) machinist apprenticeship program. Supported by the Maryland Manufacturing Extension Partnership, the program allows apprentices to work their way through three levels of hands-on skills, combined with more than 140 hours of online learning at their own pace. Graduates of the program emerge after approximately two years as NIMS-certified CNC machinists fully trained to work any piece of Dixon's cutting-edge equipment.
And even in these uncertain times, Dixon continued to innovate. This year we introduced several state-of-the-art products. After working with and observing end-users in the field, we developed a new closure system on the DX60 series hygienic tanker outlet valve that completely eliminates the well-documented dangerous pinch points on the industry standard. At the same time, we improved the valve's seal durability and cleanability.


Our new HT-Series Correct Connect Color Band, color-coded bands that attach to the coupler and hose plug sides of our HT- HTE- and HTZ-Series connectors, allows users to easily and quickly match up colors in the field instead of hunting for the correct fittings.

We also developed a new API coupler used for loading and unloading fuel from tanks to tank trucks. With improved pressure ratings, the new 5500-Series coupler accommodates a broader selection of seal types for more aggressive additives in gasoline and maintains our easy-to-replace seal design.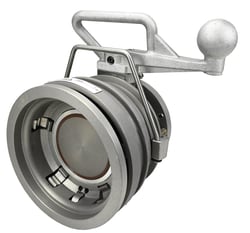 And in regards to fuel loading arms, our end-users continue to respond positively to our A-frame fuel loading arms—a product we introduced two years ago—that helps transfer fuel to tanker trucks more quickly and efficiently. It also helps prevent damage to hoses or API couplings by keeping them off the ground and out of the way of heavy trucks.

In June, we opened our new administrative headquarters in Chestertown, Md. The 60,000-square-foot facility houses some 120 employees. The new building gives us the space we need to support our operations with room to support our future growth plans. It also helps us be competitive in the workplace and attract the best employees.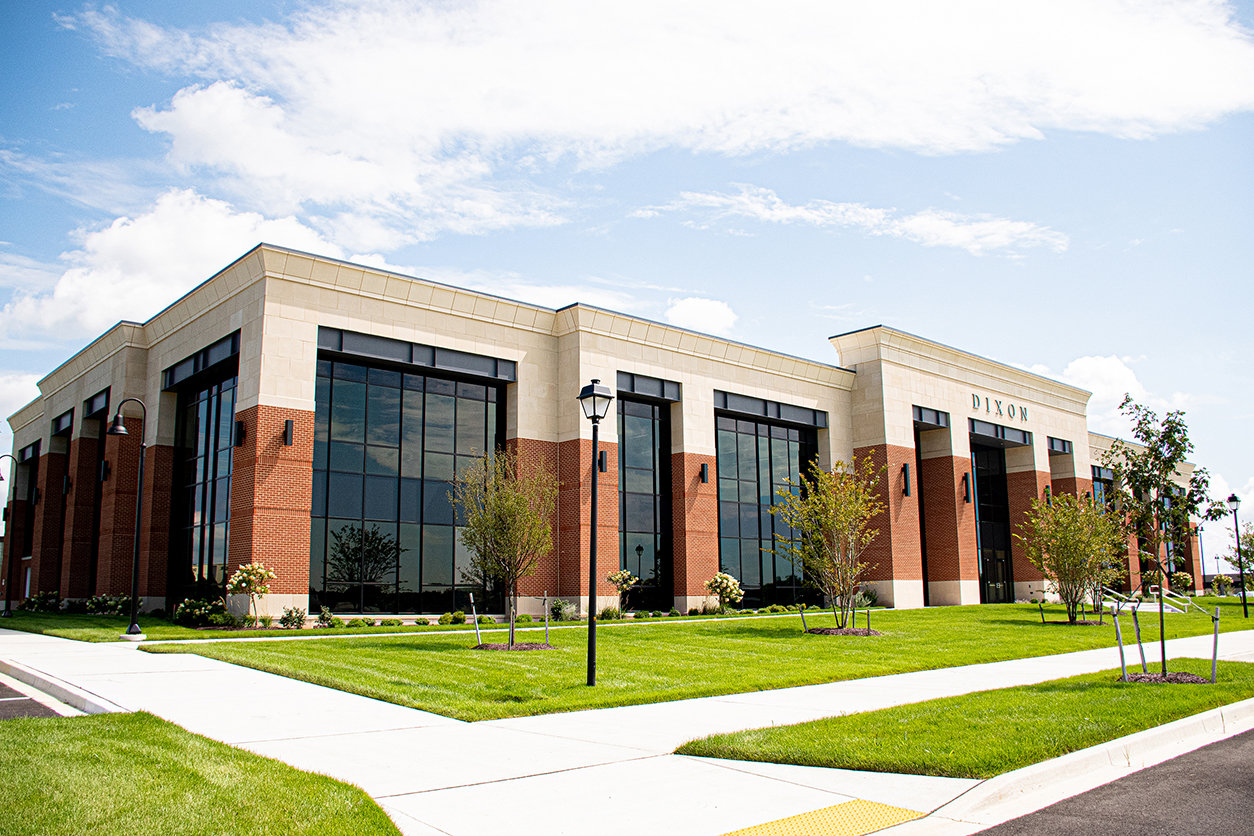 The building—several years in the making —opened to little fanfare. There was no party or ribbon-cutting ceremony. This year, we've all had celebrations canceled or postponed, or scaled back in size, be it a wedding, a special birthday, or an event marking a new beginning.

In a year in which fighting a virus brought many of us together, politically, we grew apart. Agreement, compromise, and solutions remain rare commodities in Washington. All the disharmony makes me wonder: What if you ran your business the same way? Nothing would ever get done!

At Dixon, we welcome diversity of opinion. It's one of our strengths. We might not always have the same ideas about the ways to meet our goals, but we all share a common objective: to provide our customers with the best-made products as quickly as possible at a reasonable cost. In such a challenging year, that mission was more important than ever.

So, what will the new year bring? No one can accurately predict, but at Dixon, we are looking beyond the pandemic. We are continuing with our business plan to improve infrastructure. We'll continue to invest in the latest technology while providing new training opportunities for our employees, distributor customers, and end-users. We'll continue to develop new products to help our customers improve their own businesses.
Soon, we'll be launching a new website at dixonvalve.com. You'll find it quicker and easier to navigate, allowing you to find information and look for parts and product resources in less time than our current site.
We've also invested heavily in a software system that helps us supply customers with the right parts at the right place at the right time. That system which is fully online today will provide improved service in the coming year, ensuring we have the correct products in place for our customers.

And this spring, one of our new manufacturing plants, located adjacent to our Chestertown headquarters and distribution center, will open. The 120,000-square-foot facility will house our Boss division, home to Dixon legacy brands, like Air King® couplings, King combination nipples, LPS Frac fittings, Holedall®, and King Crimp®. -- The advanced facility, which will enable us to do our jobs more effectively and efficiently, fortifies our commitment to U.S. manufacturing.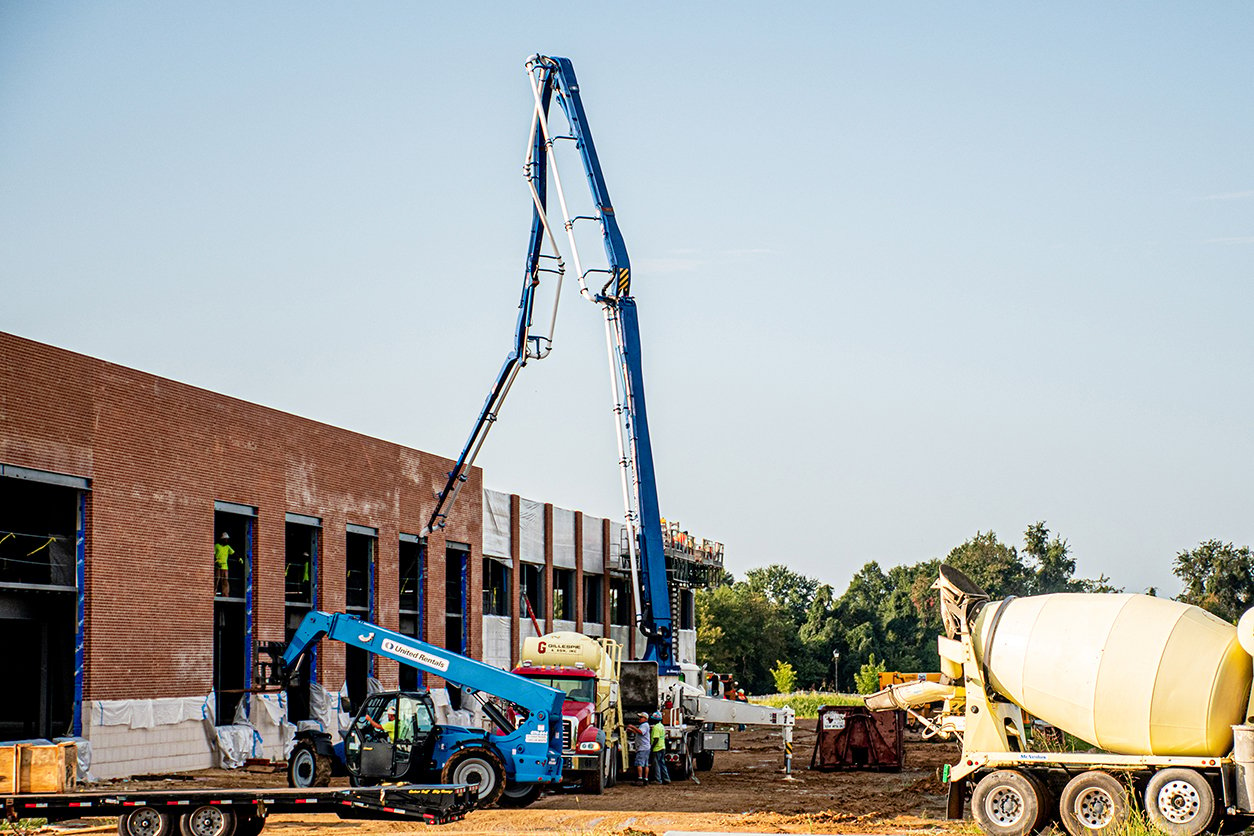 As 2020 winds down, this year, the holidays will be different—both at home where loved ones may be absent, and in the workplace. Like many companies, our annual holiday luncheon was canceled. But we fully expect that next year, we'll all be able to gather again. And we're especially looking forward to once again doing business face-to-face.

This year brought unprecedented challenges to our company, our communities, and to our country. But we haven't taken our foot off the gas, and in 2021, we don't expect to let up.

Have a wonderful holiday season. Be safe and be well. And here's to a better and brighter year ahead.

— Bob Grace, president, Dixon Valve & Coupling Co., LLC