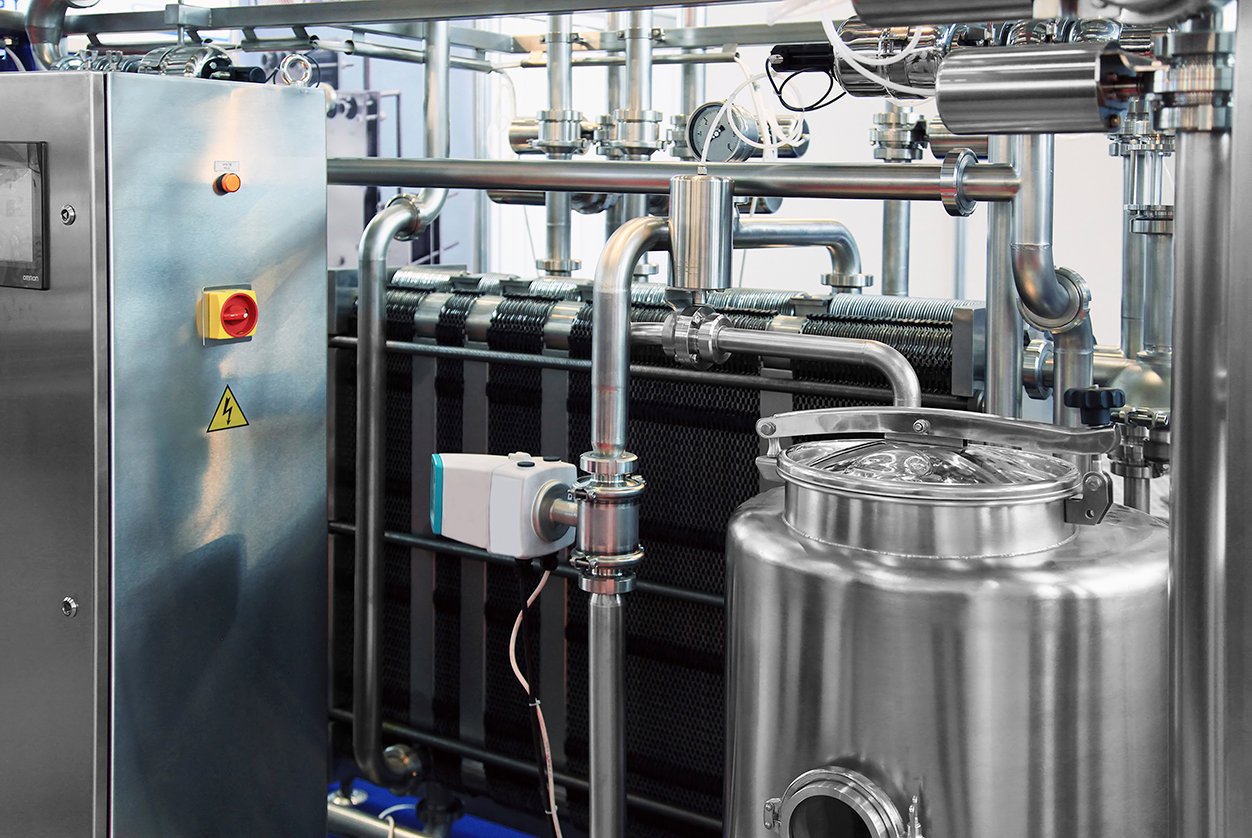 Food safety is the highest priority for consumers and producers alike. When you think of food production, stainless steel may not be something that typically comes to mind, but perhaps it should.
Stainless steel plays a crucial part in the production and safety of our food. In the food processing industry, stainless steel is used throughout the entire process from harvesting, handling, and storing, to cooking and serving. About 200,000 tons of stainless steel is used each year by the food processing industry in North America alone.
To be recognized as stainless steel, the composition must have a minimum of 10.5% chromium content by mass and a maximum of 1.2% carbon by mass.