Life is full of choices. Whether it's deciding where to eat, what to wear, or how to spend free time, individuals make choices every day.

Businesses make choices, too. These decisions play a vital role in the success of the company. When it comes to choosing a manufacturer for hose couplings, valves, dry disconnects, swivels, and other fluid transfer and control products, the options are endless. We may be biased, but we think Dixon is your best choice. Here are 11 reasons why you should choose Dixon.
11 Reasons to Choose Dixon
1. Customer Service
Dixon's dedicated customer service team is ready to assist you with all of your needs. Customer service can be reached via Live Chat, by phone at 877.963.4966, or by email at sales@dixonvalve.com.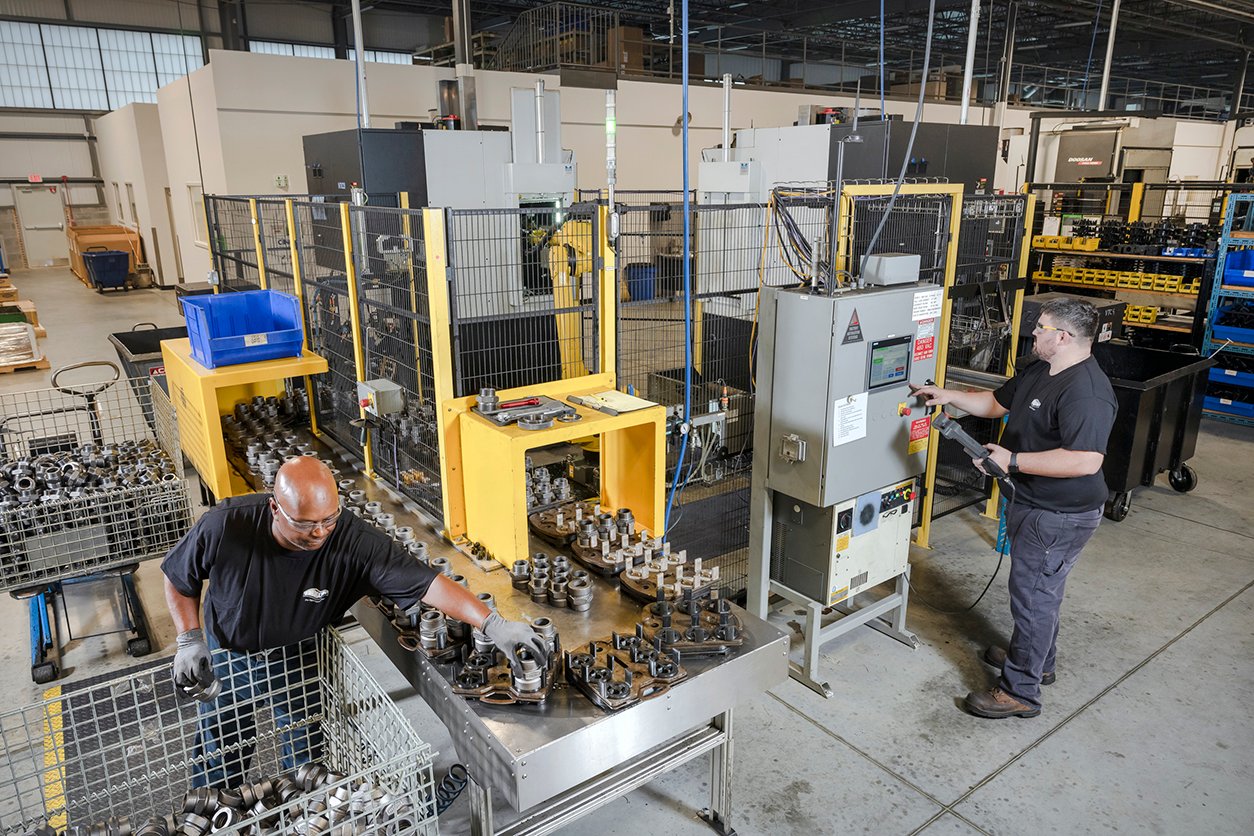 2. Facilities
From manufacturing and foundries to testing and distribution centers, Dixon's facilities are diverse, efficient, and home to state-of-the-art technology.
Manufacturing
Dixon is a proud North American manufacturer, with seven manufacturing facilities in the U.S.

Dixon Boss, located in Chestertown, Maryland, and Houston, Texas, manufactures hose fittings and accessories and systems such as Boss®, Holedall®, Air King®, King Crimp®, and bellows seal valves.

Dixon Bayco, located in West Chester, Ohio, manufactures dry disconnects, terminal rack monitors, and ADS and FloTech® overfill detection systems.

Dixon Brass, located in Westmont, Illinois, manufactures brass hose fittings.

Dixon Fire, located in Winchester, Virginia, manufactures fire protection products.

Dixon Quick Coupling, located in Dallas, North Carolina, manufactures hydraulic and pneumatic quick disconnects.

Dixon Specialty Products, located in Chestertown, Maryland, manufactures ball joint armored and PTFE hose assemblies, cam and groove, swivels, and loading arms.
Foundries
Buck Foundry, located in Quarryville, Pennsylvania, Richmond Foundry, located in Dayton, New Jersey, and Dixon Group Canada, located in Winnipeg, Canada, are part of The Dixon Group. This vertical integration ensures Dixon has the ferrous and non-ferrous castings required to manufacture quality products in a timely manner.
Testing
The Dixon Innovation Center offers a test lab for testing services, including hydrostatic testing, cycle testing, pull/axial force testing, steam testing, air/gas testing, and environmental chamber testing.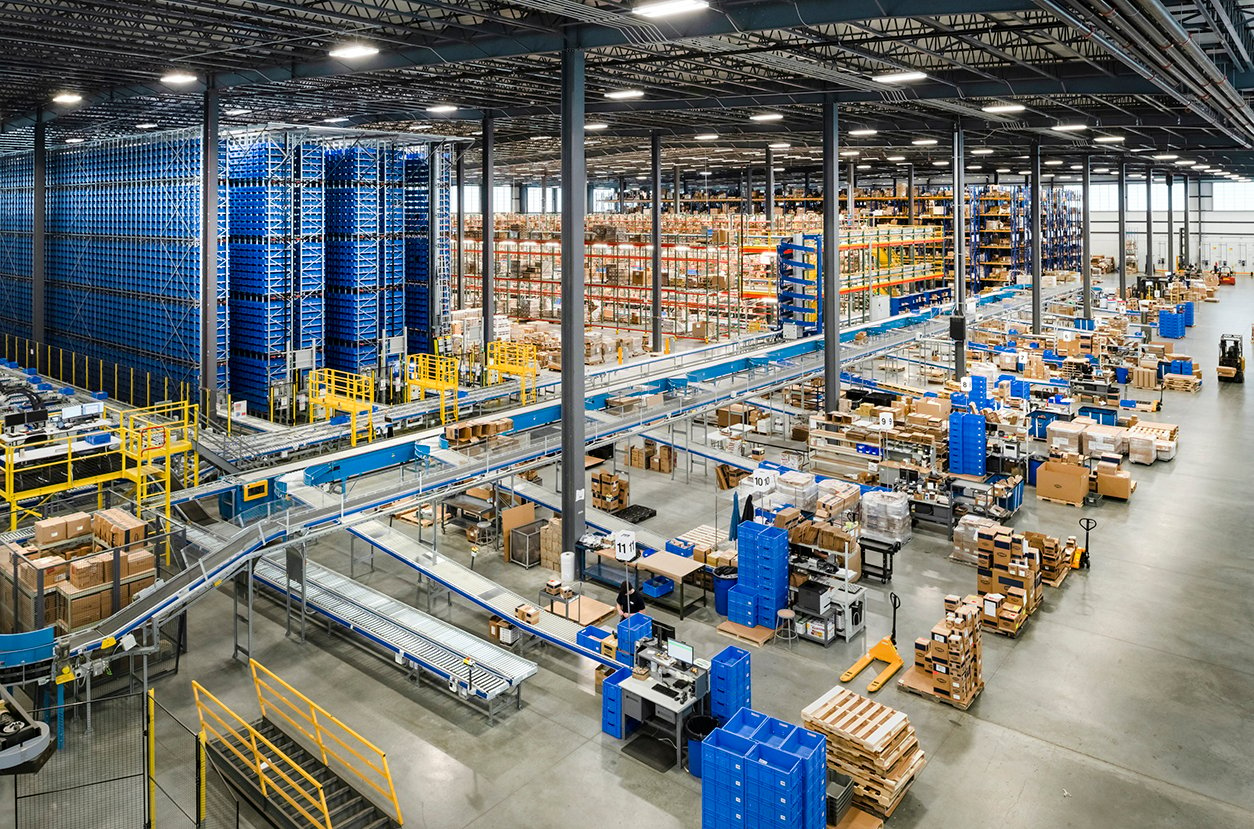 Distribution Centers
With 16 North American distribution centers, customers enjoy easy access to Dixon parts from any location.
Albany, New York
Atlanta, Georgia
Chestertown, Maryland
Chicago, Illinois
Cleveland, Ohio
Dallas, North Carolina
Edmonton, Alberta
Houston, Texas
Kansas City, Missouri
Los Angeles, California
Mississauga, Ontario
Monterrey, Mexico
Pointe Claire, Quebec
Portland, Oregon
Salt Lake City, Utah
Tampa, Florida
3. Innovation
The world is constantly changing, and so are the needs of our customers. We strive to continually provide new and improved products for a variety of applications.

We have a rich history of innovation. For example, in 1934 Dixon designed and manufactured GSM Armored Hose to withstand the high-heat and abrasive environment found in steel mills. The innovation didn't stop there, though. Since then, Dixon has manufactured a wide variety of products to provide real solutions for real challenges. These products include EZ Boss-Lock Cam & Groove, Spillguard®, EZLink® Armless Cam & Groove, and Clever Clamp®.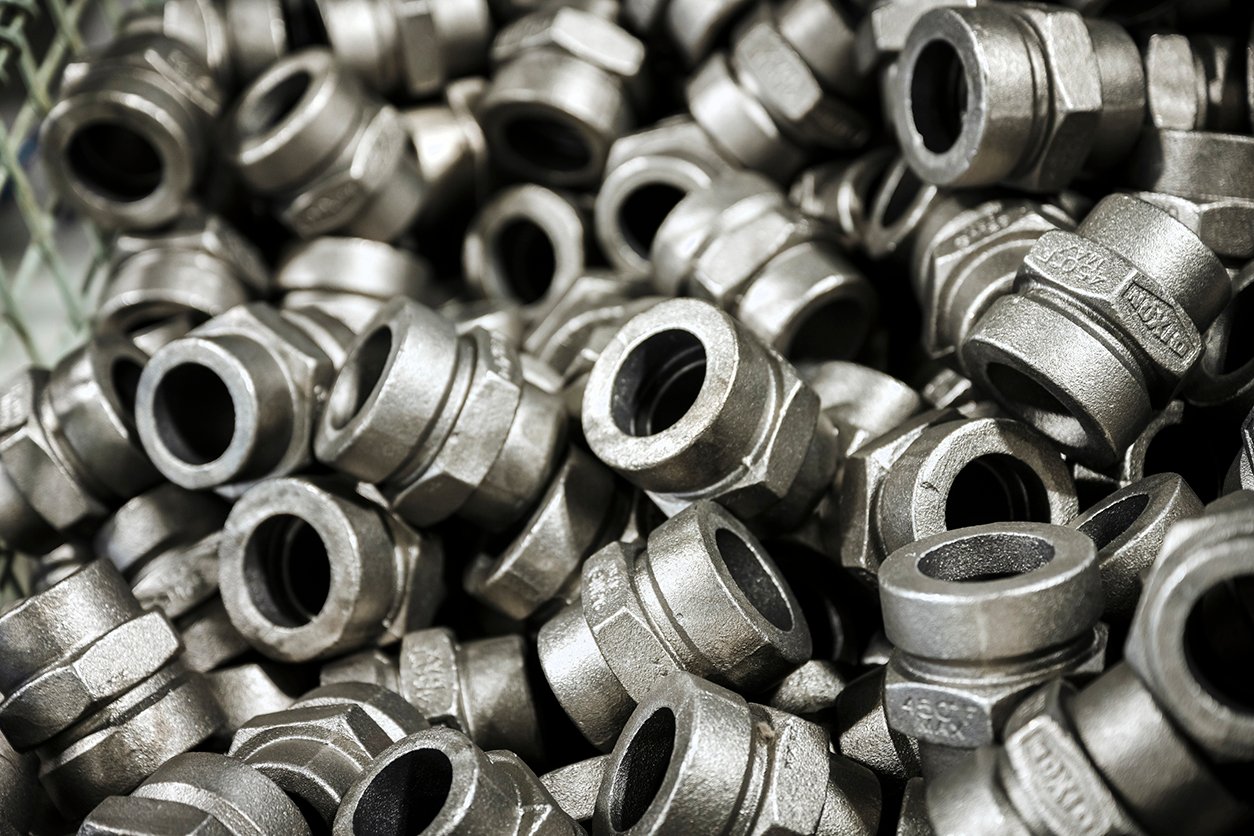 4. Inventory
The best ability is availability. Dixon parts are in stock and ready to ship from one of our 16 North American distribution centers. We work diligently to manufacture products so we can keep up with demand and ensure you have what you need when you need it.
5. Market and product expertise
Dixon is proud to provide a copious amount of products to a wide range of markets. The top 10 markets served by Dixon products are oil and gas, transportation, mining, steel, food and beverage, construction, maintenance repair operations, fire protection, chemical processing, and agriculture and forestry.

In addition, Dixon's trained and knowledgeable regional managers, territory managers, and product specialists are ready and willing to help you find The Right Connection®.
6. Mission, Vision, and Values
Dixon is committed to its mission statement of 'working together to delight our customers and generate profit.' This means we want to work well together, both internally and with our customers, to ensure the best experience possible.

Generating a profit allows us to reinvest in facilities, machines, and employees so we can continue being a North American manufacturer for the next 100+ years. Same day shipping, customer training opportunities, and testing services are all value-added features of doing business with Dixon. We strive to be a partner you can count on, today and in the future, by upholding our vision and values.
Vision
Lead in our chosen markets by setting and achieving ambitious goals
Provide quality products, rapid delivery, and superior customer service worldwide
Encourage and assist all employees to reach their full potential with opportunities to influence the decision-making process
Be accountable for executing our plans
Values
Conduct our business with honesty and integrity
Promote the six pillars of character

Respect
Responsibility
Caring
Citizenship
Trustworthiness
Fairness
Operate our facilities in a safe, clean, and healthy manner
Act responsibly as a corporate citizen

7. Order fulfillment
In 2021, nearly 94% of total orders shipped on the same day. The total number of parts shipped in 2021 was more than 48,000,000 pieces that weighed roughly 18.1 million pounds. These numbers prove our commitment to doing everything we can to ship orders as fast as possible.
8. Ordering options
EDI, phone, email, live chat, and even fax are all options for placing an order with Dixon. Orders can also be placed online by logging into a distributor account at dixonvalve.com.

Only authorized distributors can order from Dixon. Visit the login page on our website to start the process.
9. Quality assurance/products
We stand behind our products before, during, and after the sale. If you are not happy, neither are we. We strive to provide quality products built to last, and world-class customer service to help with any questions or concerns that may arise.
10. Stability
Established by Howard W. Goodall in 1916, Dixon has been in business for more than 100 years. The Dixon Group has more than 1,300 employees in the U.S. making sure our customers have a domestic option for many of the products they need. Dixon is committed to U.S. manufacturing, and we look forward to continuing our high standards of innovation and service for another 100 years.
11. Training
At Dixon, we understand the importance of on-the-job training and continuing education for employees. That's why we offer a competency-based apprentice program. Additionally, employees in all departments and divisions have access to Dixon University where they can complete training on various topics to become better equipped to delight customers.

But that's not all. We also offer external training via monthly webinars and various workshops, like Hose Coupling Workshop and Selling the Right Connection, throughout the year. Dixon Customer College is also a great resource with access to more than 65 courses and webinars. Lastly, sales representatives are available to conduct product training and safety surveys at your location.
Dixon is Your Best Choice
Dixon is a premier manufacturer and supplier of hose couplings, valves, dry disconnects, swivels, and other fluid transfer and control products. Our global reach includes a wide range of products for numerous industries. Our strategic objective is to create solutions that make products safer, leak-free, longer lasting, and always available.

The 11 attributes of a quality manufacturer outlined above are just some of the reasons customers love working with Dixon. With so many choices for manufacturers, make sure you choose the best. Choose Dixon.

If you have any questions or want to learn more, visit dixonvalve.com. At Dixon, Uncommon Excellence® is always in stock.