Last week we had our 2018 Dixon Advanced Manufacturing Engineering Summit. The purpose of this summit was to work together to continuously improve our manufacturing and design processes throughout the company. We also invited Markforged and Siemens. They were able to bring their expertise and introduce more creative ideas for improvement. Markforged published a success story about some of our earlier work together, see the video below.
We had a bridge-building contest as an icebreaker during the 2018 AME Summit. Each team received 30 paper straws (we're eco-friendly!) and masking tape the length of a selected team member's wingspan. They had 10 minutes to design and assemble their bridge which had to span a 10" gap. We then placed weights on the bridge in the form of Dixon parts (DCP25, DCP7106, GB23, and GB38). This adds up to about 15 lbs of weight in total.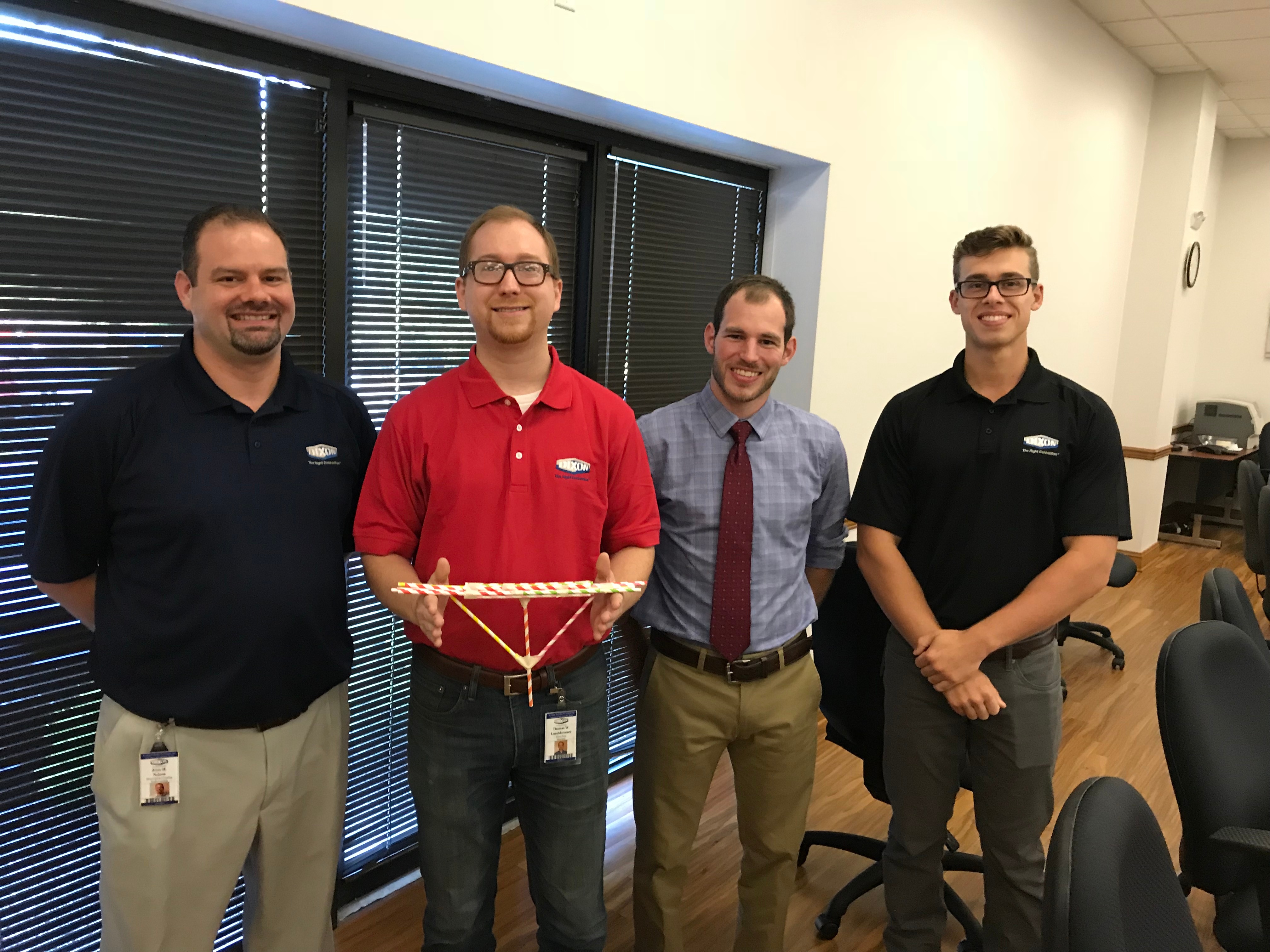 After the fun bridge-building contest, we started to cover various advanced manufacturing topics. While the fun was great, advanced manufacturing is a serious topic at the 102-year-old Dixon Valve. Consider for a moment that half of the Fortune 500 companies from the year 2000 have disappeared from the list¹ and only 60 companies remain from 1955². Let that sink in.
What is the common reason? The adoption rate of new and advancing technology. It is the very essence of the term "creative destruction," or a new technology being so revolutionary it completely and rapidly replaces the ones before it (think horse and buggy vs. automobile). For Dixon's advanced manufacturing, this includes topics like 3D printing, functional safety technology, automation, and the industrial Internet of Things. With that in mind, the engineers at the summit set out to better understand and develop company-wide solutions on these topics.
First came 3D printing. Dixon has become known around the industry for their 3D printing designs and capabilities. This was evident when Nick Sondej from Markforged presented about the Markforged composite printing processes. Nick discussed the applications that Markforged has worked on with the Dixon AME team including robotic gripping, wear reinforcement, quick-change designs, and rapid production. All of these applications resulted in major productivity gains and cost savings for Dixon. He also presented new ideas to the group for where Dixon could save even more like CMM fixturing and welding fixturing.
Next came Dixon's own Rodney "JR" Everett presenting on the functional safety of machinery. Safety continues to be a top priority for Dixon. New advances in safe network communication allow for streamlined machine development. Functional Safety is not only about safe machines but about building efficient machines. Auditing and applying automation to create safer work environments is a top focus for our engineering team. By evaluating each work environment and implementing recommendations we create a better experience for everyone.
The last presentation belonged to Siemens and Colm Gavin. Colm gave the group a big overview of Siemens TIA eco-system and all of its capabilities. This mainly focused on TIA Portal and its ability to save valuable time when programming and installing PLC, HMI, and drive products. Using the TIA Portal company-wide is a new initiative for Dixon, it was born of the need to utilize new technology as discussed above. Company-wide utilization will allow the engineers to speak a common language, standardize processes for efficiency and lean on each other for advice and development. This, ultimately, is about extending the Uncommon Excellence that has defined Dixon for the past 102 years.
The engineers then broke out into discussion groups to work on action items for how they could better utilize the advanced manufacturing technology in their respective divisions with the help of the Advanced Manufacturing Engineering group.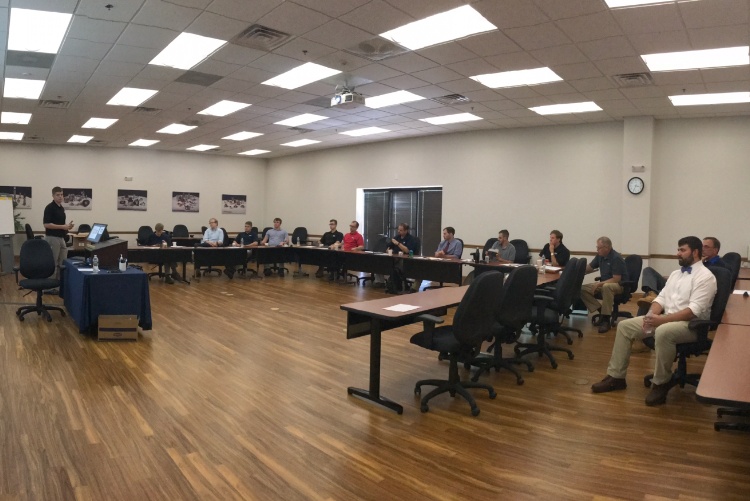 We have continued to focus and invest in North American manufacturing. The Path to Uncommon Excellence™ is our continuous improvement project centered around improving our manufacturing processes. Automation and robotics continue to be a key factor for us. This was successful for us in 2017 and continues to be a focus for this year and many years to come. Paul Ryan even visited us for a tour last year.
With over 100 years of U.S. manufacturing experience we are continuously innovating. Bringing our engineering team together to focus on our current manufacturing assets and how we can continue to improve our manufacturing in the future was a great experience. We've already begun applying some of the ideas discussed at the summit with promising results.
Did you know we're one of the few places in the world where research on products and systems for cryogenic service is happening?
¹ https://www.weforum.org/agenda/2016/01/digital-disruption-has-only-just-begun/
² http://www.aei.org/publication/fortune-500-firms-1955-v-2017-only-12-remain-thanks-to-the-creative-destruction-that-fuels-economic-prosperity/