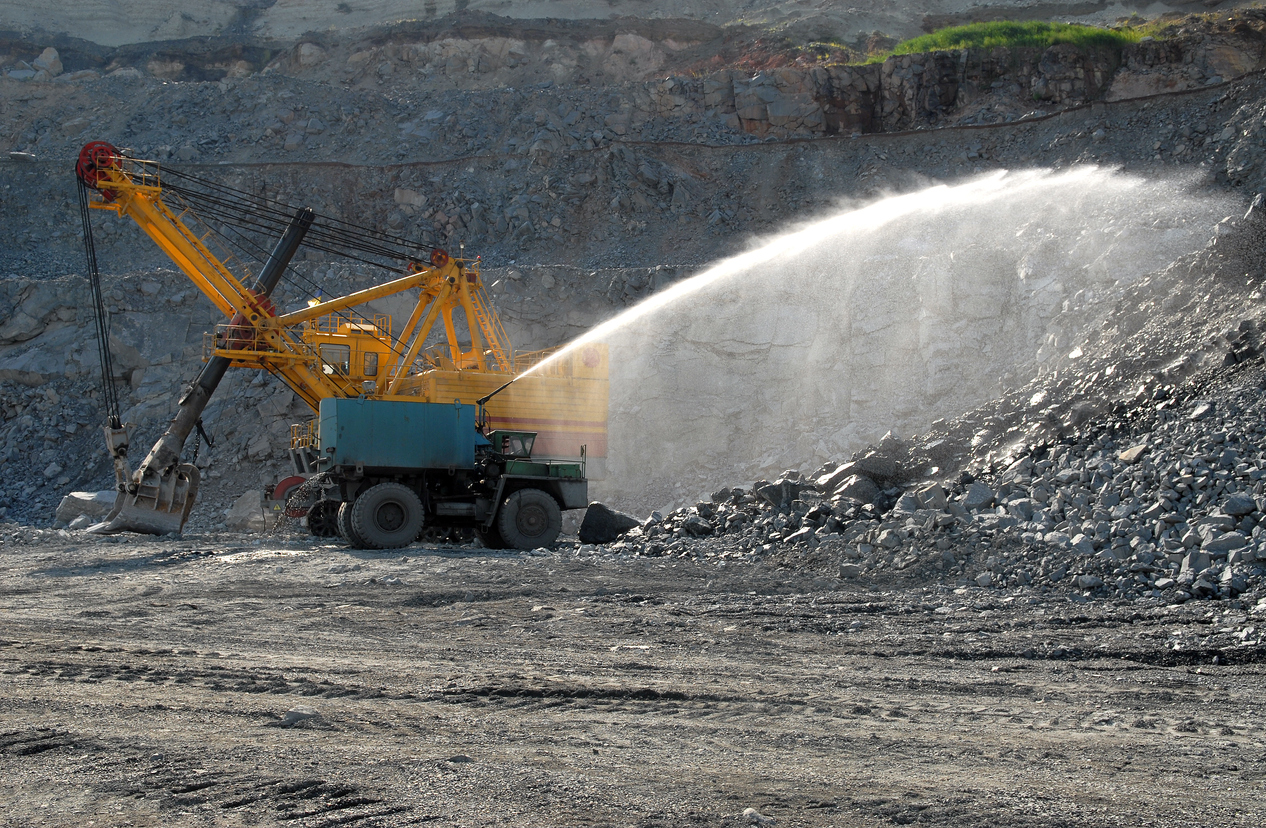 Here's a number that might surprise you: it takes roughly 260 gallons of water to produce one ton of coal. That same amount of water is enough to run a dishwasher 86 times, flush a toilet 175 times, or meet one person's recommended daily fluid intake for almost an entire year.
So, what's all that water being used for in the mines? Almost every step of the process—from managing dust to transporting coal—relies on water in some form or another.
Photo courtesy of iStock/SergeyZavalnyuk
Hydromonitor at a mining site.